Dr. Anita Maharani, S.E., M.M.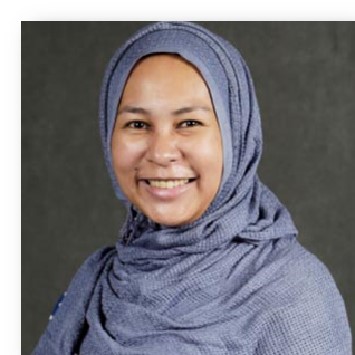 Anita Maharani, is faculty member for BINUS Business School. She teaches human capital management, ethics and social awareness and leadership and organizational behavior. She is currently a Subject Content Coordinator at BINUS Business School.
She holds a Sarjana Ekonomi (SE), Master of Management (MM) and a Doctoral (Dr) degree. Before she joined BINUS Business School as full time lecturer, she spent more that 10 years in education and training. As a trainer and educator,  she has served more that 20 institutions/organizations, from school to top level company like Chevron (middle manager up scale) and or state owned enterprise as trainer for Angkasa Pura II (Director – VP's level).
She was Department Head in Business and Management at Universitas Paramadina in 2013 until 2016. She was also a tutor online graduate program of Management in 2014 until 2017. Her responsible was giving lecture through online learning with course subject Human Resources Development. She developed content for Human Resource Management subject and virtual lecture for Universitas Wiraswasta Indonesia as partner of Haruka Edu in 2016.