BANK BUKOPIN MANAGEMENT DEVELOPMENT INFORMATION TECHNOLOGY PROGRAM 20th BATCH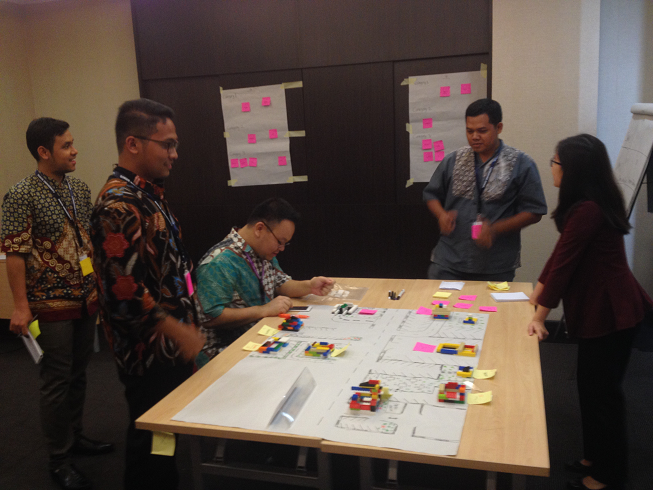 McKinsey analyzed that currently some shift occurred in consumer behavior which indicates that the timing of the bank's transformation to digital was getting close with the increase usage of digital, shift preferences, shifts in consumer decision-making behavior, and digital sales throughout Asia, including Indonesia.
Bank Bukopin Management Development Program 20TH batch is a series of program targeted to high potential IT Division employee in Bank Bukopin. The program is held with the aim to equip participants with updated knowledge of IT development in the face of global digital transformation, and to adopt agile development into its banking business process.
To ensure the program objectives, Binus Creates together with Bank Bukopin held a 39 days program which increase participants ability in term of information and communication technology (ICT) that is expected to benefit the business performance in Bank Bukopin. Participants will be equipped not only from their technical (IT) side, but also from the strengthening of their business, banking, and soft skill side that are likely will accelerate the company transformation desired. Here`s the competency teached and mentored in this program:
The program was delivered through lectured theories and concepts, classroom exercises, roleplay, presentation, games, and simulation in the hope of comprehensive understanding between knowledge in concept and in practice and to achieve operational excellence through good project management.
"BINUS facilitators are not only capable as academicians, but also as competent practitioners. Because what was shared in-class wasn`t just a theory but in fact could be implemented in real life works. The knowledge that I gain motivate me to continue my study in a Master Education Program. Thank you BINUS team."
~Sahrony – Data Center Staff Bank Bukopin~