BINUS Startup Accelerator Demo Day: Founders DNA
BINUS Startup Accelerator Demo Day was held on December 1st, 2016 at Library Room BINUS University Kampus Anggrek. Demo Day this year was a bit different than last year's. Not only from startups from BINUS Startup Accelerator, startups from 3+1 program entrepreneurship track also joined the event and pitched. The event was packed with invitees from VCs, corporate, and startups who had helped the program.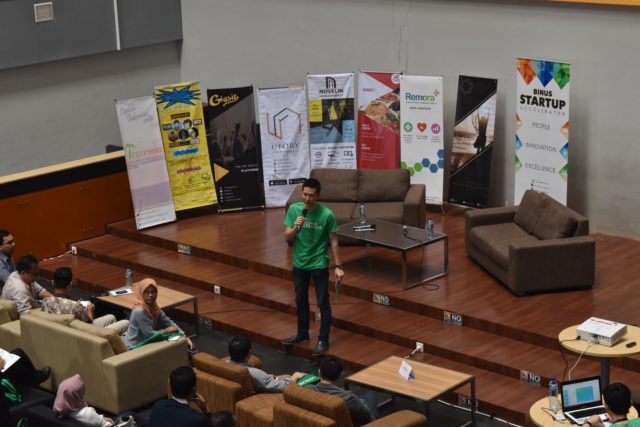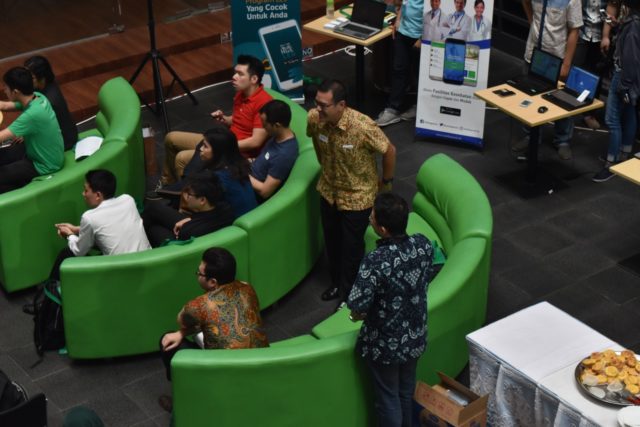 It was the second time BINUS Startup Accelerator held the event for startups. Taking place in December, Demo Day is the finale program of BINUS Startup Accelerator, where startups have the opportunity to pitch their tractions of their business after running it in a year. There were three startups from BINUS Startup Accelerator who joined and pitched at the event: Mediagnosis, a mobile-based health information application, Ngeles, a courses aggregator, and Periksa, a SAAS for clinics and hospitals. From 8 startups who registered, Periksa was the only startup who passed the challenge session for Batch 4 BINUS Startup Accelerator.
The event was started and opened by Pak Michael Wijaya, Director at BINUS Creates, and Pak Idris Gautama, Vice Rector of Global Employability and Entrepreneurship.  Led by Christian Djaja Atmadja, CMO and co-founder of Ahli Jasa, Irving Hutagalung, Audience Evangelism Manager at Microsoft, and moderated by Pradipta Nugrahanto, Chief Editor at Tech in Asia, the next session was panel discussion talking about Founders DNA, the critical element of starting a business and building a startup. Founders DNA is needed to be found as early as possible, before and during the startup building, so entrepreneurs know their strength and capacity when running the business. It is so because at the end of the day, it is the perseverance, mental and competitiveness that makes the business runs and grow.
The pitching session was the key session of Demo Day, where there were 13 startups pitched their business to the invitations. In this session, startups from BINUS Incubator, the incubation program for students who take 3+1 entrepreneurial track, also joined and pitched. There were over 30 attendees from Venture Capitals, corporate, and startups who came and see their pitch; and over 100 entrepreneur students at 3+1 program from BINUS University also attended the pitching session. Led by judge mentors, the pitching ran very smoothly, where startups were asked about the business feasibility and its tractions so far.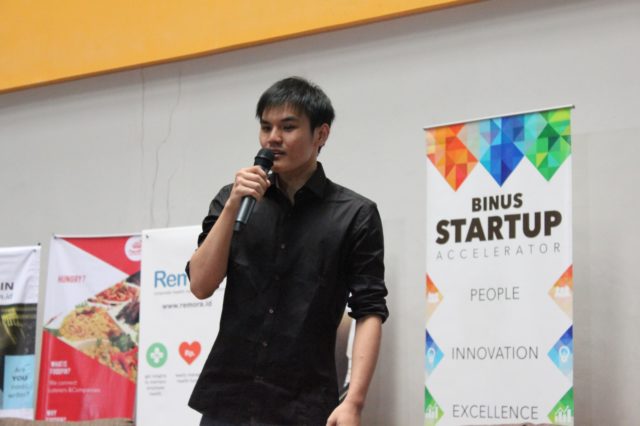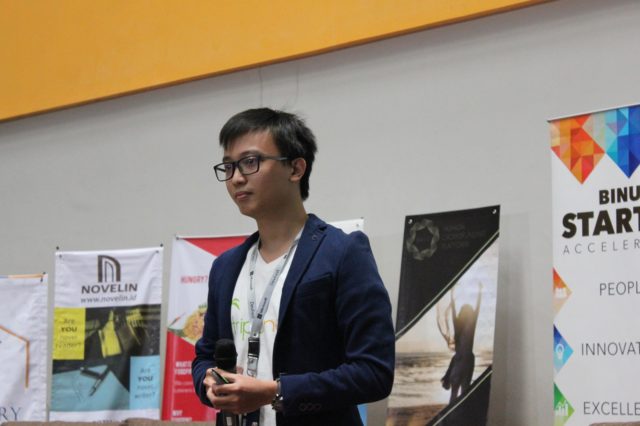 The event was ended with the appreciation to mentors from startup who helped the BINUS Startup Accelerator, and also appreciation to Periksa who was selected to join the Batch 4. Lunch became the mark of the event, where the attendees had a chance to do networking and discussing the potential partnership between them.