Designing Our Dream Home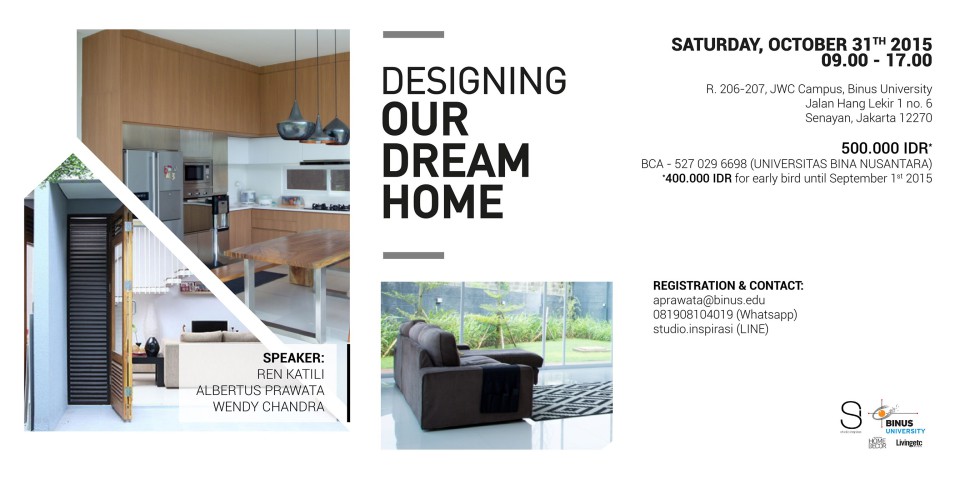 Architecture Department of BINUS UNIVERSITY in collaboration with Studio Arsitektropis held a workshop of" Designing Our Dream Home" at BINUS UNIVERSITY JWC Kampus at October 31st. The Workshop was open for public who planned to build and/or renovate a house.
Attended by Ren Katili and Albertus Prawata, lecturers from Architecture Department of BINUS UNIVERSITY, held the workshop for a second time since April 2015, because of the enthusiasm from public from the previous one. There were some sponsors joined the workshop this time, one of them was Holcim Indonesia.
Students of BINUS UNIVERSITY had the responsibility to assist public to give initial idea and to design what kind of house they want to have.
"Through this workshop, we'd like to give an image or solution to participants to know or to try design their dream home. The workshop is also helpful to students as a new learning process; a way for them to meet clients, discuss with them face to face and give solution to their idea," explained Albertus.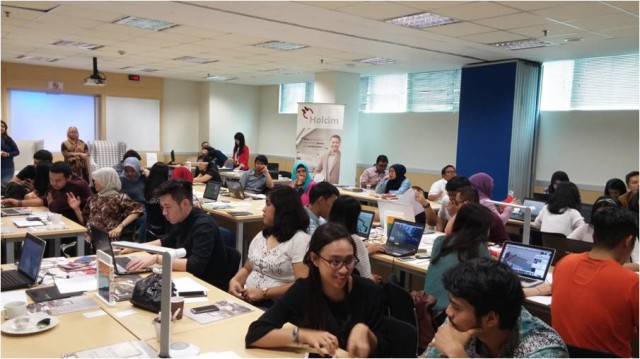 The workshop hopefully can be a new routine for BINUS UNIVERSITY to enhance and leverage the experience of department's members and its students to try meeting clients and to learn giving solution in related field they're into.