Microsoft Excel Training with PT. Multistrada Arah Sarana, Tbk
Microsoft Excel is one of spreadsheet applications that has been used by a lot of people in helping them to manage massive amount of data. Various kind of handy analytical tools and the simplicity that Microsoft Excel offers has made it become one of the most practical applications for processing data. Thus, PT. Multistrada Arah Sarana cooperated with BINUS Creates in creating Microsoft Excel training program for its staff.
Microsoft Excel training was participated by more than 30 staff of PT. Multistrada Arah Sarana, Tbk. All of the participants from the previous Minitab training joined this training along with several new participants from MLC department, BCI department and also from Corporate Planning and Learning Center division. The training program was held in PT. Multistrada Arah Sarana, Tbk office in Cikarangon 31st October 2012. BINUS Creates collaborated once again with the School of Computer Science from BINUS University that was represented by Mrs. Margaretha Ohyver, S.Si, M.Si. and Mrs. Rokhana Dwi Bekti, S.Si., M.Si. in leading the training.
The training program introduced the participants with the key features of Microsoft Excel such as formulas and functions, table of content, pivot table, pivot chart, etc. In addition, they were also required to make a simple book and take tests using the knowledge that they have learned from the training. This training was aimed to make all of the staff to be able to analyze the data that they have acquired by using the statistical functions of Microsoft Excel, which will support them in executing their chosen statistics method.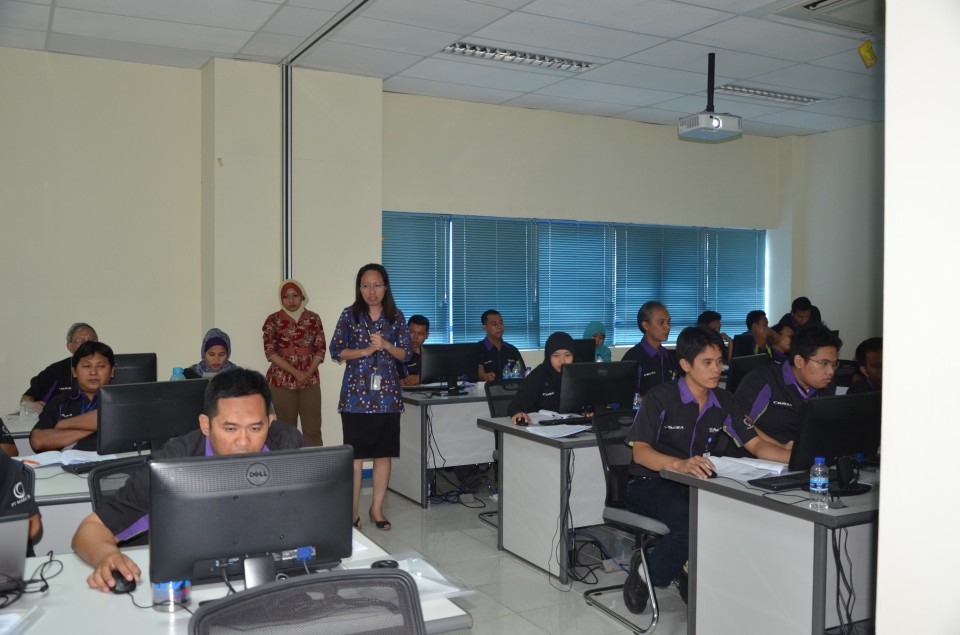 Mrs. Margaretha Ohyver and Mrs. Rokhana Dwi Bekti were bringing a session