Ir. Ahmad Syamil, MBA, Ph.D.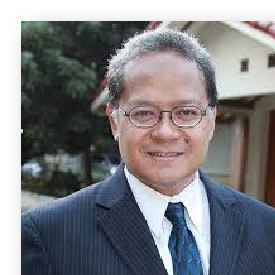 Ahmad Syamil completed his bachelor of Mechanical Engineering at the Bandung Institute of Technology (ITB), an MBA at the University of Houston, Texas, USA and a PhD at the University of Toledo, Ohio, USA. His doctoral dissertation was the best dissertation finalist of the Academy of International Business (AIB).
Previously, he worked as a Project Engineer in the Main Gunanusa Fabricator Indonesia after graduating from ITB before moving to the USA for 25 years as a professor, researcher, trainer, and consultant. He served as an Associate Professor at Arkansas State University, USA. After several years, Ahmad Syamil  decided to return to Indonesia. One of his research in the USA is a about project management at world-class companies including Ford Motor Company, General Motors, and Chrysler. Currently, he serves as Deputy Dean BINUS Business School.
Ahmad Syamil has competences and skills namely project management, operations management, business statistics, management science, management information system, enterprise resource planning, supply chain management, customer relationship management, business analytics, data mining and decision support system.
He got three professional certification from the American Society for Quality (ASQ) and also third highest professional certification from the American Production and Inventory Control Society (APICS).
Ahmad Syamil has been interviewed and published by many media including Voice of America (VOA), Radio Republik Indonesia (RRI), Tempo ma  gazine, newspaper Tribune News (owned by Compass), the newspaper People's Mind (Bandung), SWA magazine, Warta Ekonomi magazine, etc.